Many small businesses use different types of software to improve business efficiency and accomplish specific tasks. Presentation software as one of powerful business technology cannot be ignored in the work. When it comes to presentation software, PowerPoint seems to be the first one we talked about.
But, with the development of technology, more and more people would like to use the modern HTML5 presentation software to run their presentation operation like Focusky, Prezi, Slide Rocket etc. These new and innovative methods can not only maximize the small business owners' time, but also make their presentation work more artistic and productive. In this article, I will focus on the Focusky free HTML5 presentation software which is extremely suitable for small business owners to create efficient presentation. Following is some details from Focusky
First, let's appreciate an engaging video of Focusky
Keep Everything Easily
Time is money. Most of people would like to create a unique presentation in a short time, especially for the small business owners who are some of busiest people around. In this case, Focusky truly can be a good helper for them. With this presentation software, everything can be controlled by the users.
First, you can create your business presentation from PowerPoint, published files and images. Or you can open a generated project file and continue to finish your work. There are also a variety of characteristic layouts offered to process a new project. Besides, So many free online templates can also be chosen for any styles of presentation in accordance with different topics.
In addition, Focusky gives the user access to tons of free Vector Resources, so even you have no any pre-designed images, you can still edit your standard items. What's more, you can add transition and animation effects to make your business presentation more stunning.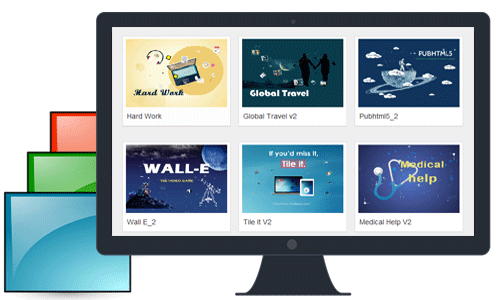 Available for Both PC and Mac
For small business owners, nothing is more important than the compatibility of the selected presentation software. Imagined that you are a PC user, but most of your readers work on Mac, it might be difficult for than to view your works, right? Well, with Focusky you don't need to worry about it. Focusky HTML5 presentation software endows the user with ability to publish the work as APP, HTML and MP4 video presentation that can run on both PC and Mac system. It is undoubtedly convenient your readers to view your business presentation on their Mac.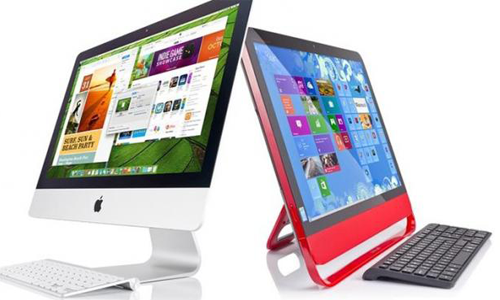 Multiple Publishing Channels
Focuksy is not limited to a single publishing format. There are 9 different publishing types: Publishing to Cloud, Windows Application (exe), Video, Flash Web Page (html), HTML5 Web Page, Mac OSX Application, Archive (Zip), Mobile Type (mfs) and Publish as PDF. After the fully customizing and highly editing, you can choose one type form and publish your business presentations as your destination works.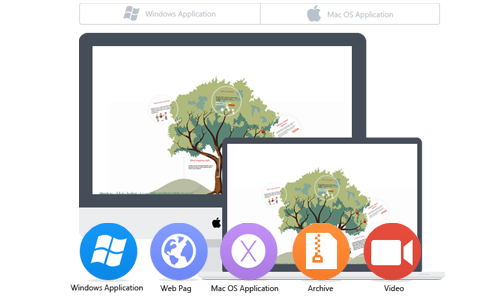 It is pretty good to run an entire business presentation on free software. Especially there are a great many of amazing features. So why not download Focusky this free presentation software to create your wonderful business presentations? You might be impressed by this software completely.