You really want to create an attractive digital magazine and publish it online to share with your customers and partners, but you are so annoyed with your digital magazine maker software. Here will be the right place for you. We all know that it is difficult to design a stunning digital magazine without a kind of professional software. Now AnyFlip flip book maker will be recommended to you create your own standard digital magazine, and help you work smoothly.
AnyFlip is a very useful and productive digital solution allowing users to create outstanding digital magazines even you have no any web design skills. Besides, you are capable of publishing your magazines just in need of a few of clicks. There are so many excellent features from AnyFlip, some features provided below will be helpful for your digital magazines publishing.
Publishing Based on HTML5
This flip book maker enables you to convert PDF into flipping eBook in a matter of minutes including brochures, magazines, catalogs and so many more. With this application, you are also allowed to publish your digital magazine based on HTML5, which means that your digital publication can be readable on almost any mobile devices, such as iPad, iPhone, Android phone, Kindle Fire and more. So it is very easy for you and your readers to enjoy your digital works on your phone everywhere.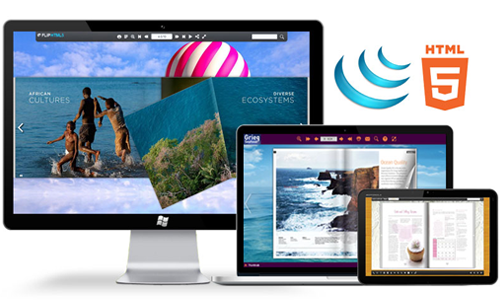 Sharing on Social Networks
After you create you beautiful digital magazines, you may expect to share them with your friends or your customers, right?  AnyFlip is very perfect for this case. For this digital software, it is so quick for you to upload your digital magazine online, and share them on many popular social networks like Twitter, Facebook, Google plus LinkedIn etc. It is a very favorable to bring your website with considerable reverse traffic.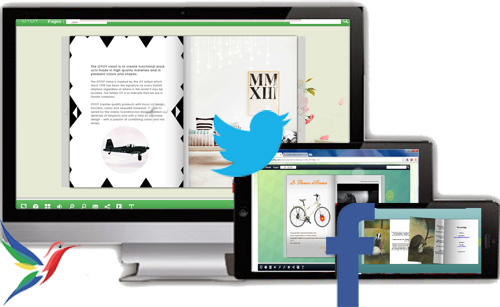 Publishing in Offline Version
It is so convenient if you can read your digital magazine offline, and it is absolutely vey cool. AnyFlip would let you completely enjoy this perfect experience. Apart from the online publishing, it can also provide you with the ability to make your digital magazines accessible offline.
For example, you can publish your digital magazines to local in HTML format after your editing, which can be read offline in the browser. Of course, you are also able to save you HTML magazine in a ZIP package and then deliver it to others via email. Besides, EXE and APP will be another choice for offline publishing. Certainly, CD and DVD are also good options if you want to create offline magazine edition. When you burn your magazine into CD and DVD, your items can be read on the computer offline. How powerful of AnyFlip!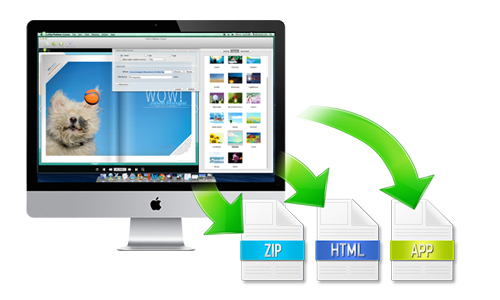 In short, AnyFlip as a best flip book maker has helped users a lot in their digital magazine publishing operation. You can download it for a try and enjoy its tons of amazing features.