Have you ever been attracted by some interesting presentations? Or would you expect to create a special presentation to tell your own wonderful story? Presentation is so normal around us. Some are for product introduction, some are for wedding and love story. Some presentations are better than others, some have gorgeous designs.
So if you really want to create a stylish presentation to show your story in a distinctive way, and if you're looking to get started with your work right now, you can have a try with Focusky software- best PowerPoint alternative.
Beautiful Templates & Well-designed Layouts
Do you spend a lot of time and energy in searching materials for a template design? It is so time-consuming. In Focusky, there are a great many of elegant online templates that can be used freely for all your presentations. So you can directly download your favorite template and use it to decorate your presentation, which can help you get more attention.
Besides, 11 styles of layouts are also provided for you to start your blank project, including Circle Layout, Curve Layout, Fork Layout, Helix Layout, Horizontal Time Layout, Matrix Layout, Radiation Layout, Fish Bone Layout, Vertical Fish Bone Layout, Vertical Time Layout and Tree Layout. All of these layouts can let you arrange your contents logically, either from whole to part or part to whole.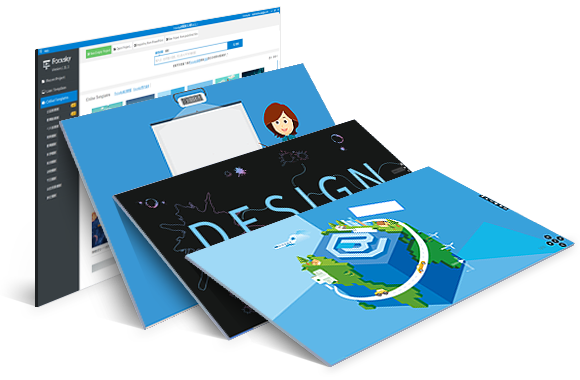 Background Settings
Different background will give you a completely different visual experience. There are 80+ attractive background and classified into 4 categories: 3D background, image background, video background and background color, which will make you easier to set an appropriate background in accordance with your theme and topic.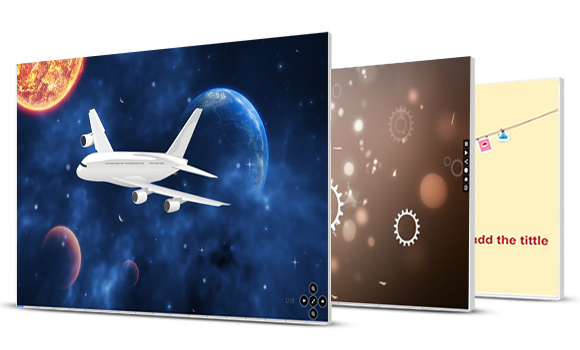 Caption and Voice Narration
Focusky not only provides you with the ability to create unlimited frames, but also lets you easily add caption and voice narration to each frame to make your presentation more comprehensive. Simply insert caption to make your presentation more realistic just like a movie, and add a voice narration to give an informative story to your audiences. Both two types of description would help you keep the interest of the viewers.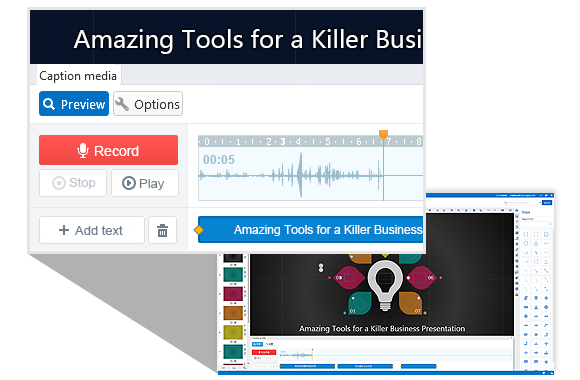 Embed Multi-media Elements
When you use this solution in your operation, you are allowed to embed multiple media to enrich your digital content. Such media as audio, video, links, beautiful images, dynamic text can be added to your presentation to satisfy all your requirements. What's more, you can directly insert the video from YouTube and Vimeo to express some important details of your stories.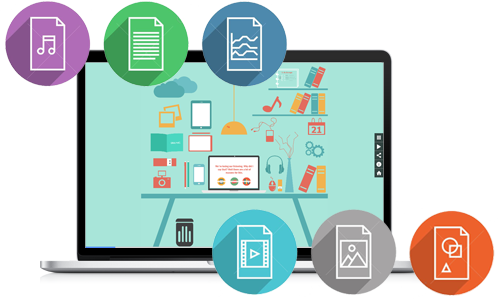 A variety of Publishing Formats and Social Share
A wonderful story should be shared for more appreciation, right? Well, For the Focusky, there are a variety of publishing formats for your option: Publish to Cloud, Windows Application (exe), Video, Flash Web Page (html), HTML5 Web Page, MAC OSX Application, Archive (zip), Mobile Type (mfs), Publish as PDF. Multiple publishing channels will really help your presentation reachable for more people, and greatly brings you a lot of convenience to enjoy online and offline presentation viewing experience. Moreover, you can share you presentation to some lead social media like Google plus, Twitter, Facebook, LinkedIn to let more people learn about your story.